About Upstage
Upstage is owned and operated by Juanita and Julie, who together have experience in home organization, senior care and interior re-design. They have been working with clients relocation to make sure their moving experience is stress-free and enjoyable.
---
"Being able to help seniors in transition has been extremely fulfilling."
---
The Upstage Duo
Julie Cook and Juanita Selvadurai met with a common dream of working in an industry that supported their interests and would allow them time with their families.
As they talked they realized they shared a common passion of making a difference in their community while applying their skills. They started meeting weekly over pie, another common favorite. Their weekly meetings were mediums for discussing future opportunities in the staging industry, and planning what would eventually become Upstage.
As they worked staging homes, they began to notice their senior customers had a need beyond staging: they needed help sorting, packing, and more. They realized that providing services for seniors to help them transition from one home to another blended both of their skills perfectly. For Julie and Juanita, being able to help seniors in transition has been extremely fulfilling.
---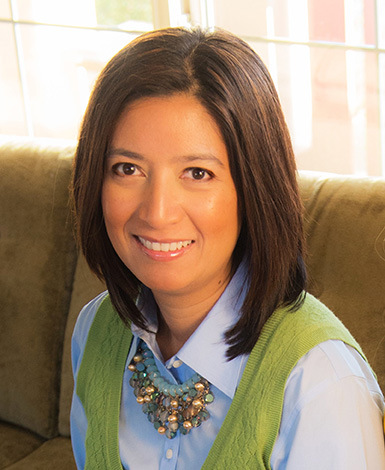 Juanita Selvadurai
Juanita worked in Chilliwack General Hospital and Hope Hospital and Heritage Village both in Acute and Extended Care. She has lived in Chilliwack most of her life, and found that while working at the hospital was fulfilling her need to help others, she was also driven by her desire to be challenged. As a business graduate from the University of the Fraser Valley (UFV), Juanita craves problems so that she can find their solution.
Juanita balances the creative side of the Upstage Duo with her business operations background, grounding it and finding practical and simple solutions to all kinds of dilemmas. Along with her health care background and business operations experience, Juanita also has a designation in Human Resources Management.
Juanita is essentially, the crust that keeps the filling in place. She gives the Upstage team structure and focus, driving Upstage forward to continue to help seniors in transition.
---
Julie Cook
Organization has always been Julie's passion. While most children were playing with Lego and Play Doh, Julie was organizing her sock drawer. By the age of five she was organizing closets and drawers like a pro. She expanded to her friends and family's homes, eventually having a hobby business called Every Detail in Ontario. Not surprisingly, she earned a diploma in interior design from the Institute of Interior Design, and started her own staging business called Tiara Design.
Julie has enjoyed spending time with seniors for over 30 years, starting with being a Nurse's Aid at her hometown's assisted living facility while attending school. A corporate career pulled her in another direction for many years, but she volunteered at Valley Haven by visiting with the seniors and spending time listening to their stories, playing board games, and generally keeping them company. After retiring from her corporate career, a time with Nurse Next Door set her feet on the path of working with seniors again.
Upstage is the culmination of the two interests of seniors and organization. And just like pie, Julie found she was the filling without a crust; and wanted a partner and that was Juanita!
---